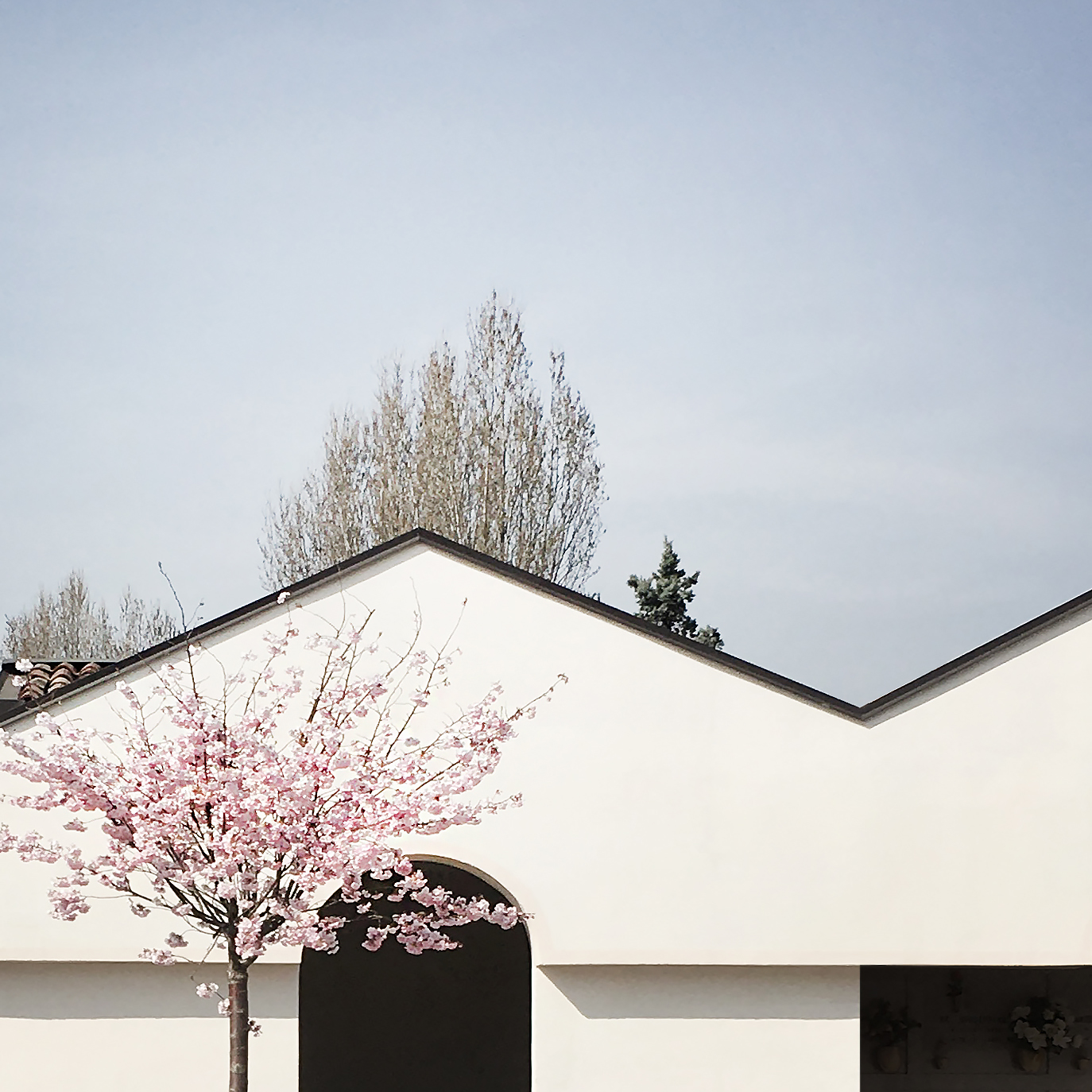 "Vegetal Filler" is almost done!
The redevelopment and redesign of the municipal cemetery of Pieve Fissiraga continues, the construction is now in its final stages. Spring is coming and the Kanzan cherry trees are already blooming. The votive lighting systems, surveillance systems and green equipment along the road front will be completed in the coming weeks.
The regeneration project, entrusted to GHISELLINI ARCHITETTI by the administration of Pieve Fissiraga, with direct assignment in 2020, will be definitively completed by the end of April 2022.